Treasures of Egypt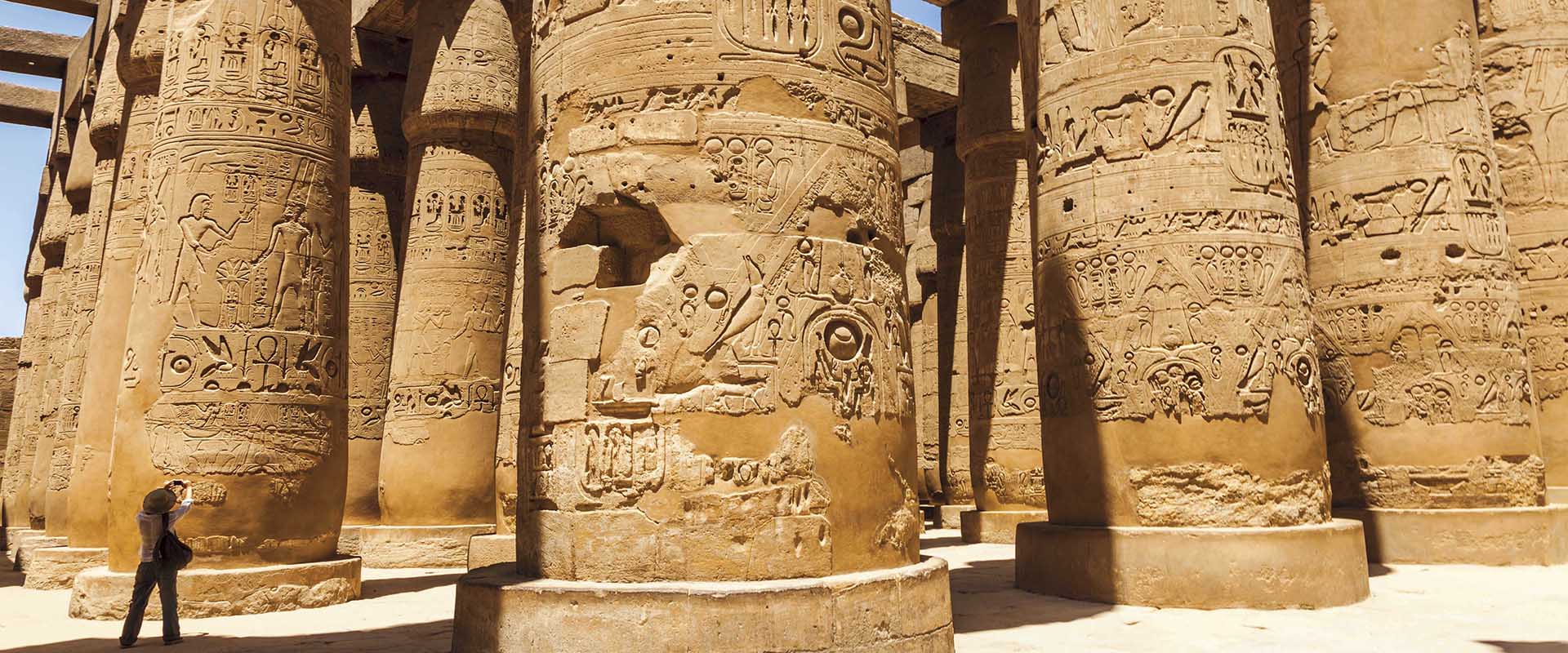 Ancient treasures
The explorer in you will rejoice over what is arguably the biggest concentration of ancient wonders in the world. Pyramids, tombs and temples – Egypt's glorious past is yours to discover.
At Giza Plateau, gaze upon the marvels of the Great Pyramids and the Sphinx, then in Luxor, stand among ancient temples, tombs and monuments. Travel in the footsteps of the pharaohs on a luxury cruise along the Nile, Egypt's lifeblood,
...
At Scenic Luxury Cruises & Tours, our truly all-inclusive luxury cruises honor the beauty of time. We're not here to rush you from one attraction to the next. We want you to take the route less-traveled. We want you to take the Scenic route.
From tracing the intricate waterways of Bordeaux, to a once-in-a-lifetime journey through Southeast Asia, each Scenic experience is a handcrafted, personalized cruising adventure. This is more than just a river cruise; it's a journey you'll never
...